SUPERIOR SKIN CARE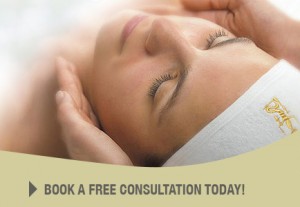 When you choose one of our clinical or indulgent facials, you'll descend into pleasure as Angel, our skilled therapist solves your skin concerns and performs a relaxing and pampering facial. For optimal results, monthly sessions are recommended.
New Clients Only – Try our facial for the special price of only $130.00.
Purchase a package of ten treatments and receive a substantial discount
Angel will mix treatments to match your skin's continually improving condition at no additional charge.
All facial treatments include:
Active Contour™ Treatment for the Eyes.
One of eight special face masks.
Hand, shoulder, arm and head massage.
Call 650.888.4862.
Business Hours:
Tuesday-Saturday: 10:00 am – 7:00 pm
Sunday – Monday: By Appointment only
SKIN CARE
DESCRIPTION
TREATMENT TIME
COST
Deep Pore Cleansing
A relaxing massage of face, neck, and shoulders followed by a steaming which opens up the pores to extract impurities such as blackheads and whiteheads. Includes exfoliation, a pore-tightening mask, and finishes with a deluxe, soothing, and calming mask.
80 Minutes
$ 160.00
Detoxifying & De-Stressing Facial
Chill out and let yourself be pampered. This treatment detoxifies, cleanses, and hydrates your skin. Using essential oils, treatment begins with a relaxing massage of the upper back, neck and shoulders, followed by a scalp massage, facial cleansing and age-defying treatment, and a mask that your skin radiant and full of vitality. You'll leave the salon with a twinkle in your eye and and extra spring in your step.
80 Minutes
$ 160.00
Salicylic / Modified Jessners Acid Peel
Ideal for treating acne/cystic acne and Post Inflammatory Hyperpigmentation (PIH)
75 Minutes
$ 360.00
Brightening Vitamin C-infusion treatment
C- Infusion is the most stable form of Vitamin C and is effective for all skin types. This form is considered to be more potent than others due to its higher rate of penetration, which results from its being lipid soluble, therefore easily accepted into the epidermis. Vitamin C is an antioxidant which protects skin from the sun and neutralizes free radicals. It effectively promotes collagen production and tones and tightens the skin to help repair the appearance of fine lines and wrinkles. Vitamin C has also shown to reduce skin discoloration due to sun damage, aging, and acne scarring.
80 Minutes
$ 180.00
Hydradvance™ Intensive Treatment
A professional that delivers a dual-approach to hydration leaving skin nourished and supple. Because hydration is an essential need to the skin , this solution was created to restore the skins capability to self -hydrate. The customized treatment works to : exfoliate ,rehydrate, regenerate, plump, and rebalance the skin. This intensive treatment results in a 34% increase in hydration after just one week and 80% of the models thought their skin looked younger after one application.
80 Minutes
$ 180.00
Pore Minimizing Treatment
Angel brings a powerful solution for enlarged and visible pores. High-tech cosmeceutical actives refine the texture of the skin and reduce pore size to reveal a perfect complexion and a visibly perfect skin.
80 Minutes
$ 160.00
Firming and Lifting Treatment
This treatment helps improve tone by firming and lifting the skin by reducing the appearance of fine lines and wrinkles. This treatment also provides a stretch effect to help firm the skin, visibly lifts the features and prevents skin sagging, restores elasticity and is anti sagging.
80 Minutes
$ 160.00
Anti-Aging Youth Treatment
For all types of wrinkles (surface wrinkles, expression lines and deep wrinkles). Visibly fills existing wrinkles, softens expression lines, smooths the skin's surface and prevents further signs of aging. Limits facial muscle contractions to soften expression lines. Promotes cell renewal and the synthesis of molecules/proteins.
80 Minutes
$ 230.00
Diamond Peel (Microdermabrasion)
This treatment uses natural diamond chips to gently remove the topmost layer of skin while vacuuming the dead skin cells away in a sterile and controlled manner. Removing this outer layer of dead skin cells smooths your skin and promotes the growth of healthy new skin cells. It stimulates the collagen beneath the surface of the skin, yielding a healthier and firmer appearance. Microdermabrasion is non-invasive, painless, and requires no down time after treatment. You will see immediate results.
80 Minutes
$ 180.00
Collagen Hyaluronic Acid Intensive Treatment
This customized anti-aging facial packs a powerful punch of peptides, antioxidants, firming collagen and hyaluronic filling agents. Reveal a more youthful skin as if you have turned back the hands of time. A mineral microdermabrasion of volcanic rock and salicylic acid will prepare the skin to receive the "injection –like" effects of our wrinkle filling serums. Continue with a facial massage with our patented elasticity revealer followed by a collagen lifting mask to plump and repair the skin. The results – look years younger. After only one treatment you immediately restore lasting hydration.
80 Minutes
$ 230.00
Professional Resurfacing Treatment
Peptide Lactic Glycolic
This powerful resurfacing treatment is excellent for age management, low grade acne, sensitive skin, while exfoliating and plumping the skin. Not only does this treatment improve skin hydration and barrier function of the skin, but it also increases cellular turnover to rejuvenate the skin, refines the appearance of wrinkles, evens skin tone and lightens pigmentation. Providing a smoother, softer and rejuvenated appearance.
60-80 Minutes
$ 260.00
Medical Grade Skin Brite Peel
For all skin types, this treatment brightens the skin and lightens and diminishes skin pigmentation while providing a smoother, softer appearance of the skin. Your skin will be hydrated which reduces fine line and wrinkles. Other benefits include follicle blockage, oil secretion control, prevention of breakouts, comedonnes and milia. Eliminates and prevents razor bumps and increases the skins ability to absorb home care products. Includes a peel, mask, serum and massage, ending with a lightening cream.
60-80 Minutes
$ 360.00
Professional De-Pigment Peel

This chemical peel is used to effectively improve pigmentation and melasma concerns. De-Pigment Peel is a combination of Salicylic acid and TCA to fully address skin discoloration and promote even skin tone. This treatment dissolves the top layer of the stratum corneum while providing a smoother, softer appearance of the skin. Proven to reduce fine lines and wrinkles, evens out skin tone and lightens pigmentation.
60-80 Minutes
$360.00
Professional Hibiscus Flower Mandelic Peel

A peel designed to improve overall skin texture and tone; excellent for photo damaged skin. Appropriate for all skin types. This treatment dissolves the top layer of the stratum corneum while providing a smoother, softer appearance of the skin. Proven to reduce fine lines and wrinkles, evens out skin tone and lightens pigmentation.
60-80 Minutes
$360.00
Skin Soothing Treatment
The ultra-gentle textures of this treatment have been formulated to respect the sensitivities of all skin. During one treatment your sensitive skin recovers and feels comfort and serenity. This treatment provides 25% reduction in skin sensitivity.
80 Minutes
$ 160.00
Back Treatment
Give your back the same attention as your face! From minor to major back breakouts, this relaxing treatment consists of steaming, massage, removal of blemishes, deep cleansing, and the application of a therapeutic mask. even the skin tone, minimize sun damage.
60 Minutes
$ 160.00
Acne Treatment
*Assists in skin clearing and elimination congestion
*Helps to eliminate bacteria colonization
*Dissolves the top layer of the stratum corneum
*Provides a smoother, softer appearance of the skin
*Reduces sebaceous follicle blockage
*Treats current acne and prevents future breakouts

80 Minutes
$ 160.00