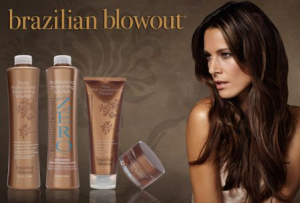 Angel Skin Care and Salon is a hair salon conveniently located in San Mateo, Calfornia. We're here to take care of all of your hair and beauty needs. Our services include hair cutting, blow-dry and color, and  permanent hair straightening treatments.
Looking for a Keratin treatment or a Brazilian blowout? Look no further. Our stylist specializes in The Brazilian Blowout, the most innovate and effective smoothing treatment in the world.
Beautiful, stylish hair can dramatically change the way you feel about yourself. By using only the best, long-lasting colorants and advanced products, our stylist combines artistry with technology to intensify your unique look.
Book your appointment today! Call 650.888.4862 or contact us through our Contact Us page.
Business Hours:
Tuesday-Saturday:    10:00 am – 7:00 pm
Sunday and Monday:    By Appointment Only
| HAIR STYLING | COST |
| --- | --- |
| Men's Haircut and Shampoo | $45.00 |
| Women's Haircut and Shampoo | $65.00 |
| Bang Trim | $ 20.00 |
| Shampoo and Blow-dry | $ 35.00 |
| Shampoo and Flat Iron Style | $ 45.00 |
| Hair Treatment | $ 65.00 |
| Permanents | $ 60.00 and up |
| Hair Color Touch-up | $ 80.00 |
| Hair Color | $ 120.00 and up |
| Bleach and Tone | $ 120.00 and up |
| Partial Highlights | $ 160.00 and up |
| Partial Highlights/Low Lights and Color | $ 180.00 and up |
| Full Highlights | $ 180.00 |
| Full Highlights and Color | $ 230.00 and up |
| Perm and Cut | $ 100.00 and up |
| Oil Treatment | $ 65.00 |
| Japenese Straightening | $ 260.00 and up |
| Brazilian Blowout Straightening | $ 230.00 and up |