Facial Treatments by Angel Skin Care and Salon in San Mateo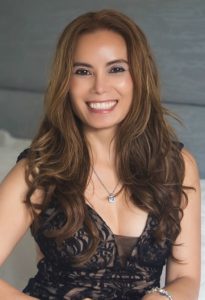 Angel has set the standard on professional skin care for more than 18 years. She is known for bringing the most advanced skin care techniques and beauty cosmetics to the Bay Area. Angel will analyze your skin and develop a plan that will bring back the youthful luster to your skin. She constantly adapts her treatments to your never improving skin.
Angel mixes her knowledge with the latest advancements in skin care to provide you with the ultimate treatment plan. She has researched and sourced the most comprehensive line of high performance products and treatments to provide you with the best results. If you want to see dramatic improvement in your skin schedule your appointment today with Angel.
A facial treatment invigorates the skin and the soul. For ages, women and men all over the world have enjoyed the benefits that come with healthy facial skin and blood circulation. Skin that's clean, clear, and free of impurities is skin that glows and looks younger.
Angel Skin Care and Salon bring you these benefits, as they indulge you with natural ingredients that restore your skin to a healthy and youthful state. You'll see and feel the effects immediately, and they'll be evident long after your treatment ends.
While healthy skin is attractive skin, facial care is about much more than appearance. It's an indication of your inner health and balance. We offer different treatments to ensure that every face is given the care and attention it needs. Schedule your appointment today and experience a facial treatment that's both healthy and relaxing.
>> Click here to schedule your free consultation now or call 650.888.4862.
Call or text Angel directly at 650.888.4862.
Business Hours:
Tuesday-Saturday: 10:00 am – 7:00 pm
Sunday and Monday: By Appointment only